HELP
1) How to Select Year of your Motorcycle?
Go to uralcatalog.com and select Model of your motorcycle using the following formula.
The model year is indicated in the VIN of the motorcycle. Model year codes are as follows:
"A" for 2010,
"B" for 2011,
"C" for 2012, etc.
For example:
X8JM81036
A
0220850 - 2010,
X8JMH0370
B
U221007 - 2011,
X8JL40018
C
0221800 - 2012.
2) How to Select Region of your Motorcycle?
3) How can I change language on the site?
Choose the language of the catalogue by setting the switch in top right corner.

4) How to Search for Parts on uralcatalog.com?
To search for ural parts on the uralcatalog.com, you need to go to uralcatalog.com, then select Year, Model , Year, and press SELECT Button.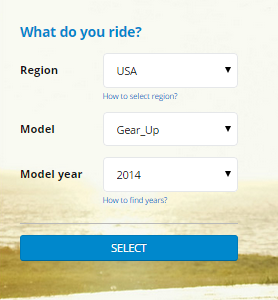 For proper operation of the catalog, you should always start with this 1,2,3 Search feature, and press SELECT Button. Select the desired unit in the Category List, which represents list of the Groups.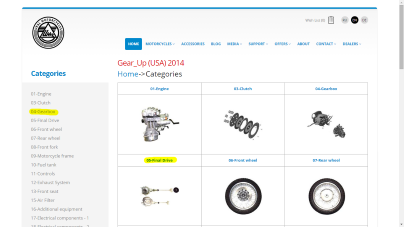 Select item number on the diagram and click on the picture for details.
Identify item position of your part on the diagram and scroll to the Part Detail Section. Positions of the catalog marked as number in the diagram including versions and quantity of the components used to assemble the unit.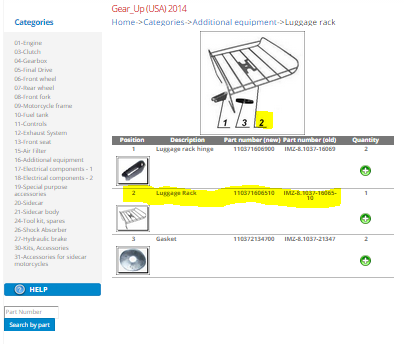 5) How can I Print , Save and Send Email of the my Parts?
Once you find parts that you need in the uralcatalog.com please click select button (green cross) , on the right of the selected part.

Then your item will be stored in your Scratch Pad. You can always see how many items already selected in your Scratch pad and you can review all selected items of your ScartchPad by clicking on the motorcycle icon on the top right corner of the uralcatalog.com

Once you in the ScratchPad Page , you can see all your selected items, delete them from ScratchPad, or Select to Print , Save on Desktop as PDF, or you can email the part list to desired email address. To do so please use buttons Save , Print, or send to email features on the bottom of the ScratchPad page.